Prime Minister Suga Yoshihide enjoyed sky-high approval ratings after he ascended to the top post in September, but that honeymoon period has come to an end. The cabinet's approval rate fell by 5.9% points in October, leaving it at 60.5%, according to a Kyodo News survey.
The drop largely stems from Suga's decision to reject six scholars from joining a government advisory panel, the Science Council of Japan. Although Suga said that the decision had nothing to do with the scholars' beliefs or opinions, the move was seen by many as an attack on academic freedom. The cabinet's disapproval rate has jumped to 21.9% from 16.2%.
The Diet was closed at the time. Now that parliament is in session, there are doubts as to whether Suga has the political capital to call a snap election. His tenure as president of the ruling Liberal Democratic Party will end September 2021, and the lower house's term will expire the next month. Major events next year, such as the postponed Olympics and the Tokyo Assembly election, limit his ability to form an election strategy.
The next election could be his first and last as prime minister. The timing of the election will be an important factor in how LDP lawmakers and party officials evaluate Suga's term as premier and LDP president, assuming Suga wishes to again compete for the top spot in September. Currently the most likely options are the start of 2021, next spring after the budget is passed or in September ahead of the end of the lower house's term.
Sign up for monthly updates on the latest political developments impacting your industry in Japan:
Many LDP lawmakers and party heavyweights pushed for an election in fall 2020. However, the LDP's junior coalition partner, Komeito, was against the idea, and Suga himself wanted to "get some work done" and focus on the government's response to the new coronavirus pandemic.
Work is indeed getting done: preparations for the launch of the Digital Agency are underway, Kono Taro is busy identifying obsolete processes within Japan's regulatory framework and a new energy plan for the coming decades is being developed at METI and elsewhere in the government. This month's edition of Policy Radar examines developments in energy, technology and cryptocurrency.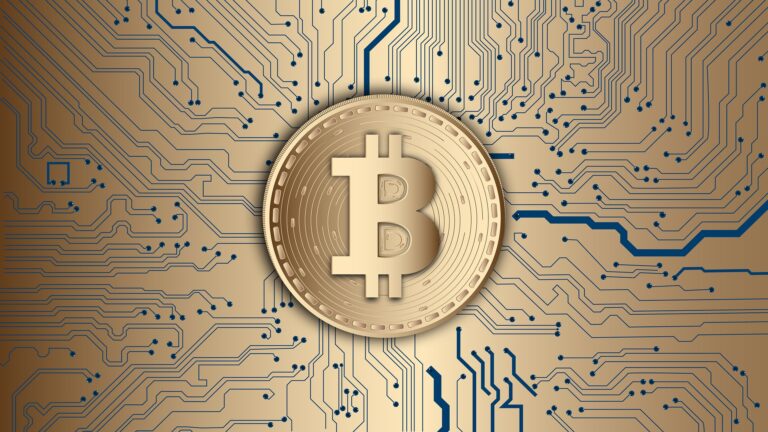 Bank of Japan to begin testing digital yen in early fiscal 2021
The Bank of Japan will start tests relating to a central bank digital currency (CBDC) from early fiscal 2021. The BOJ has no formal plans to issue a digital currency yet, but it will start testing a CBDC by creating an online framework to study issuance and circulation. From there it will move to more advanced scenarios involving CBDC. The CBDC will be tested in three stages, starting with the creation of a CBDC framework, the division of roles between the public and private sectors and studying issues with the use of personal information. The BOJ expects that private financial institutions will function as intermediaries and that the digital currency will be used mostly by consumers and businesses. The last stage involves looking at the feasibility and security of digital currencies used in digital payments instead of cash. The BOJ has said, along with other major central banks, that CBDC should exist alongside cash through an innovative and flexible payment system that supports wider monetary objectives.
Langley Insight: The government is split over how quickly to move forward with CBDC. Chief Cabinet Secretary Kato Katsunobu has said the government has no plans to issue a CBDC, and that it is only willing to deepen research on issuance in a "world of digitization." This tracks with the Bank of Japan's initiative to test a digital yen. But other parts of the government worry about falling behind China, which is moving forward with its own digital yuan. Kato also noted that the Finance Ministry and other ministries will look at the effect of digital currencies issuance on Japan's financial system.
Japan must revise BOJ law to speed up digital currency, senior LDP official says
The head of the LDP's Council on Financial Affairs, Yamamoto Kozo, said that the government must quickly revise laws to allow the central bank to issue a digital yen. The senior LDP official is worried that private cryptocurrency companies launching their own digital currencies could undermine Japan's currency. He argued that if private sector initiatives are more convenient, people might start to question the usefulness of the yen. Yamamoto went on to say that changes are needed in the Bank of Japan law and other legislation to protect currency sovereignty and permit the issuance of a CBDC Regarding the BOJ's current plan for a CBDC, Yamamoto said the tests slated for fiscal 2021 are "too late," arguing that these should have been carried out from the beginning of fiscal 2020 through March 2021.
Langley Insight: There seems to be a divide on the issuance of a central bank digital currency. While it is true that all stakeholders agree that digital currencies will play a big role in the future, some in government, notably in the Ministry of Finance, are against accelerating the issuance of a digital yen. Others, like the LDP head of the Council on Financial Affairs or the head of the Digital Agency Hirai Takuya lean toward rapid regulation and amendment of laws to accommodate CBDCs.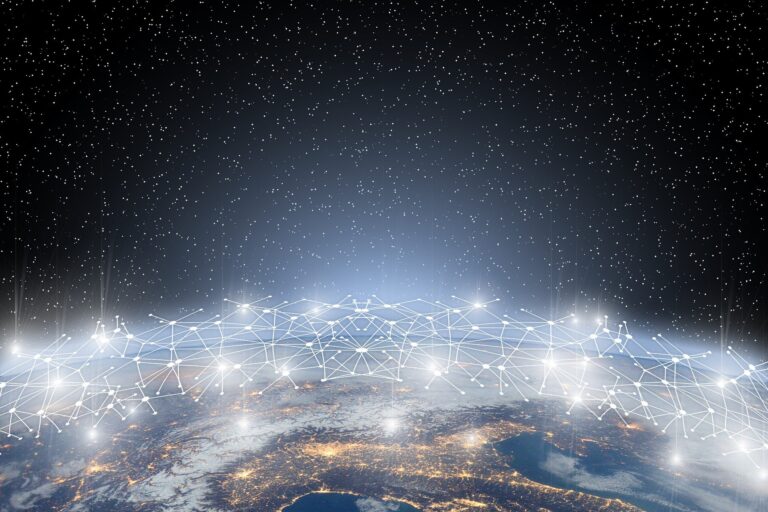 Japan will not ban Chinese companies from telecommunications networks
The Japanese government has told its American counterpart that it will not ban Chinese companies from its telecommunications networks. The government will not participate in Washington's "Clean Network" plan, which calls for cloud service providers, telecommunication companies and mobile apps of Chinese origin to be excluded from public use and infrastructure. The U.S. is also pressing Japan to exclude Huawei mobile devices from 5G networks over national security concerns. However, the Japanese government will not join Washington's plan because it excludes a specific nation, in this case, China. Japan argues that it will take its own approach for cases involving national security. Tokyo said that should Washington change the nature of the framework it will reconsider. However, Chief Cabinet Secretary Kato has highlighted both countries' willingness to strengthen cooperation in cybersecurity. Japan is taking steps to reduce cybersecurity supply chain risks.
Local governments divided on Suga's push to eliminate hanko
While the national government continues its push to cut the need for hankos in administrative procedures, local communities have grown divided over the issue. Some, like the city of Fukuoka have made eliminating the hanko a priority, halting their use in approximately 3,800 types of document approval procedures. Fukuoka has been in the vanguard of digitization efforts, moving almost three-fourths of its administrative work online by the end of March 2021. Others, like the government of Yamanashi Prefecture, which is responsible for a significant portion of Japan's hanko manufacturing, have been more hesitant toward the national government's efforts.
Driver's license data to be included in My Number cards
According to Okonogi Hachiro, the chairman of the National Public Safety Commission, the Japanese government will allow the inclusion of information from driver's licenses on My Number cards beginning in 2026. A potential benefit of this will be the ability to change residency addresses without going to the local police station. While the government has stated that the My Number database will be sequestered from the police, information privacy advocates have expressed concerns about the potential ramifications of wider use of the My Number database and system.
Langley Insight: The COVID-19 pandemic has exposed, or at least reemphasized, challenges faced by Japan's bureaucratic apparatus. The distribution of stimulus checks in the early stages of the pandemic was substantially delayed due to difficulties related to the My Number system. As part of its move toward government-wide digitization, the Suga administration is attempting to shore up Japan's administrative procedures and processes to prevent similar incidents in the future and improve efficiency across the board.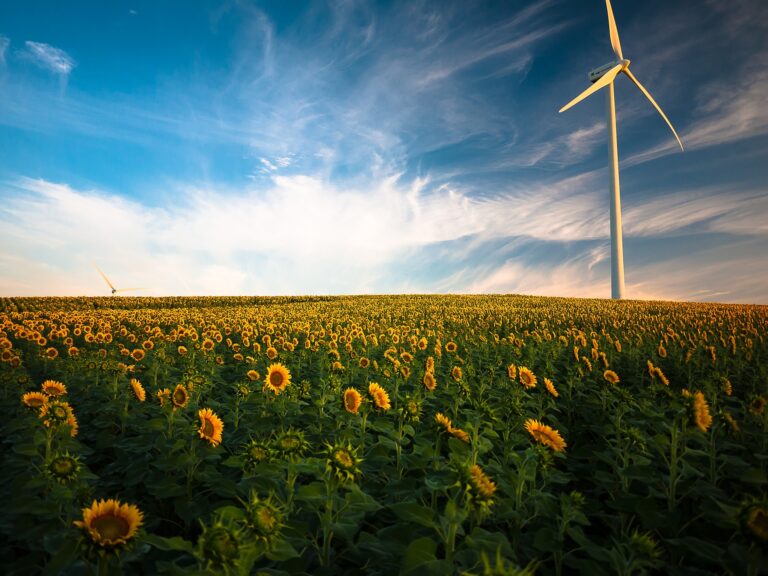 Prime Minister declares that Japan will go carbon neutral by 2050
Prime Minister Suga pledged to go carbon neutral by 2050 during his first policy speech in the Japanese Diet. This is the first time that a Japanese prime minister has presented a specific timeline for cutting greenhouse-gas emissions to net zero. This follows similar moves by countries in the EU and an ambition to achieve the Paris accord targets — the U.K. and China have also pledged to go carbon neutral by 2050 and 2060 respectively. The new target will likely affect Japan's approach toward renewable energy and its strategic energy plan. Suga will subsequently lay out a green strategy and a concrete action plan for achieving carbon neutrality.
Japan to reassess CO2 emissions in updated energy plan
Kajiyama Hiroshi, the minister of Economy, Trade and Industry, voiced his support for a reevaluation of Japan's energy production targets for 2030. While he noted that it would be important to "strike a balance between environmental compatibility, economical efficiency and stable supply with safety the top priority," he also acknowledged the importance of considering the "accelerating global trend" toward the reduction of CO2 and other greenhouse gasses. The new energy plan will focus on increasing the share of energy derived from renewable sources, a move long seen as necessary for Japan to ensure long-term stability and self-sufficiency in its energy production.
Langley Insight: By considering a reassessment of Japan's energy mix targets, Kajiyama has again reaffirmed his commitments to prioritize the promotion of renewable energy sources. Kajiyama has previously stated that he would like renewable energy to become a "major power source" and that it ought to comprise a "higher share" of Japan's energy production. As indicated by a recent visit to an ironworks aiming to reduce CO2 emissions by 30%, Kajiyama has also encouraged sustainability-related improvements in existing infrastructure.
Minister Kono targets regulatory reform for renewable energy sources
As part of a government-wide effort to foster growth in the renewable energy sector, Minister for Administrative Reform & Regulatory Reform Kono Taro has announced his intention to open the renewable energy sector to new investments by removing regulatory obstacles. Kono cited a survey of Japanese business executives that indicated that various laws and agency rules have made it difficult for companies to tap into the potential of the renewable energy markets. Many believe that growth within the offshore wind industry has been particularly hampered by restrictions on the areas available for development and the ability of foreign ships to transport materials. The easing of regulations could substantially reduce the hurdles and concerns on the part of businesses when making investment decisions.
Langley Insight: These statements by Kono represent the intersection of his own attempts to promote efficiency by eliminating unnecessary regulations and the new government's renewed commitment toward renewable energy sources. The latter position was recently bolstered by Prime Minister Suga's pledge to transition Japan to a carbon-neutral society by 2050. While both the LDP and members of the opposition support the pledge, the role of nuclear power in achieving the goal remains a source of contention.
As the outbreak of the COVID-19 pandemic continues to bring unprecedented impact around the world, businesses and governments must adapt to a rapidly-changing global environment. While there is uncertainty for what lies ahead, new opportunities emerge for public-private partnerships and innovative solutions. Every day brings new insights, opportunities, and technology that affect Japanese politics, business, and society.
If you need support for stakeholder engagement across government, industry, and media to impact policy decisions being made in your sector, contact us to learn more about what we can accomplish for you.
Be the First to Receive Future Updates!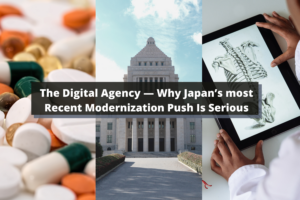 Suga to have a digital agency up and running by the end of 2021. Each ministry previously tackled digitization independently, leading to varying levels of success and end products, and no standardized administrative framework. The new agency will coordinate and unify efforts to modernize government services.
Read More »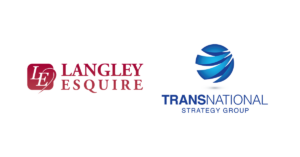 New service will assist firms in Japan and the U.S. to enter each other's markets and understand and shape policy environments.
Read More »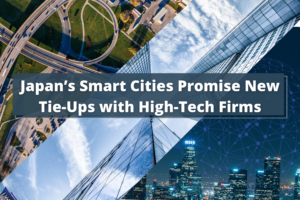 In June the Japanese Diet passed legislation governing the creation and management of smart cities — urban centers that use cutting-edge technology to improve livability and convenience.
Read More »