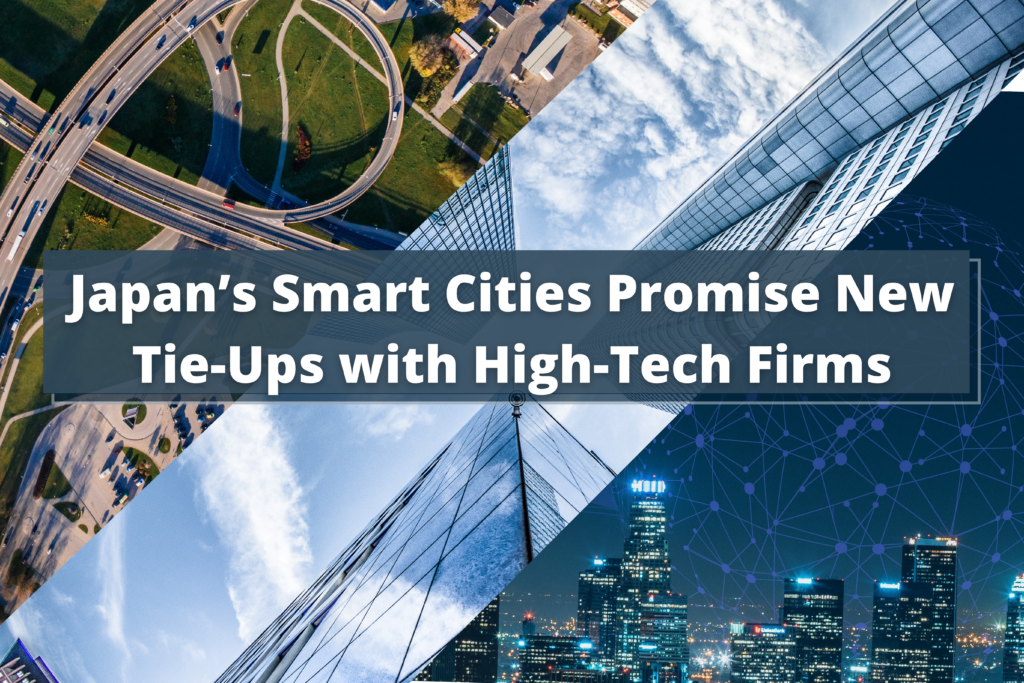 Japan's Smart Cities Promise new-Tie Ups with High Tech Firms
Municipalities are looking for partners that can provide smart services for residents
DATE: October 12th, 2020.
In June, the Japanese Diet passed legislation governing the creation and management of smart cities — urban centers that use cutting-edge technology to improve livability and convenience.
Large cities like Osaka and Fukuoka are taking advantage of the program, but so too are smaller towns. Aizuwakamatsu in northern Japan, with a population of about 120,000, is becoming one of the country's leading smart cities, and it is partnering with others to create a standardized urban operating system. With the new Suga administration focused on economic revitalization in rural areas, the number of these smart cities is set to grow.
 Smart cities aim to use technology and connectivity to address social issues and improve quality of life. Local governments are pursuing projects that involve autonomous driving, facial recognition, telemedicine and more. These municipalities are teaming up with companies large and small to collect data and develop new services for residents.
Some smart cities are making use of fintech. Japan has lagged other countries in adopting cashless payments because of its rigid financial system, but now smart cities are implementing digital payment systems to make financial transactions easier.
 Others are planning to use new mobility technologies to provide transportation for seniors to and from hospitals. Still more cities are pursuing telemedicine to make it easier for patients to access medical care from home. Using technologies like these, Japan's smart cities will help the country cope with its aging and shrinking population.
 Underpinning all of this is a next-generation 5G communications infrastructure that will enable incredibly rapid exchanges of data. 5G will be critical to providing the networked services and data collection that make a smart city function.
 The smart city initiative is part of the government's broader regulatory push in the tech sector. The "sandbox" framework is a similar initiative launched in 2018 that can cut red tape for companies that want to introduce innovative technologies and business models but are hampered by regulations.
 Businesses, including startups and overseas companies, can apply to conduct demonstrations of their operations in fields not covered or easily permitted by existing regulations. Government officials will examine the results to assess the economic and social benefits, as well as check how existing regulations would apply.
 Companies from various sectors, ranging from fintech to mobility services, are already participating in the sandbox regime. An e-bike operator, for example, took advantage of the program to show off its products in the city of Wakayama. E-bikes were a good fit for the area, as they are well suited to both urban and rural travel, but it was unclear which traffic laws should apply to these hybrid vehicles. The sandbox framework obviated that issue, and the company was able to show city officials how its products would work.
 Initiatives like smart cities and the sandbox framework provide opportunities for companies to work with local governments to bring innovative services to the market. Many of these areas are trying to cope with shrinking and aging populations, and they are eager to implement technologies that will improve residents' quality of life.
 Meeting the right local officials and having the right kind of support can make things much easier for companies that want to take advantage of these opportunities. A partner that is deeply familiar with Japan's local governments is key in this.
 Last May, Langley Esquire partnered with Public-Private Collaboration Research Institute, an organization that is dedicated to helping Japan's cities modernize and develop. It is active in eight cities, including cities in Osaka, Nara and Miyazaki Prefectures, among others.
 If you have a service to introduce to the Japanese market but have struggled to overcome the country's bureaucratic hurdles, Langley Esquire and Public-Private Collaboration Research Institute can help. Contact us for a consultation about how you can be a part of the smart city initiative in Japan.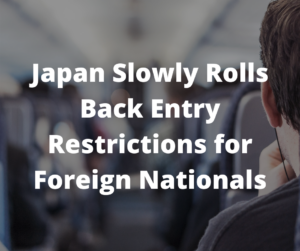 International travel has ground to a standstill because of the COVID-19 pandemic. To slow the spread of the virus, since April 2020 Japan, more than other G7 nations, has implemented stringent entry requirements for foreign nationals.
Read More »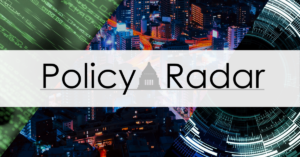 This month's edition of Policy Radar focuses on policy developments in Technology, Finance and Energy.
Read More »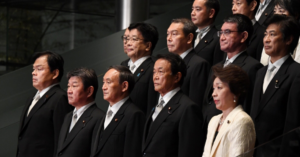 The new cabinet was formed by Prime Minister Suga Yoshihide on September 16, 2020. With a lot of familiar faces at familiar posts, the Suga cabinet contains few surprises. It is a clear indication of Suga's commitment to maintain Abe-era policies and priorities.
Read More »