The Diet's extraordinary session ended on December 5, concluding Prime Minister Suga Yoshihide's first sitting as premier. The government has focused on digitization and regulatory reform, as well as continued support for the economy amid the prolonged COVID-19 pandemic. It is now looking at compiling a third supplementary budget through March aimed mainly at financing the Go To Travel campaign. Initial discussions put the budget between ¥10 trillion to ¥15 trillion.
Once thought to be under control, the government now realizes that the fight against the pandemic will continue for the foreseeable future, at least until a vaccine is successfully deployed. A resurgence in the number of cases has led the government to rethink its Go To Travel campaign, and dinged its popularity in public opinion polls. That means Suga is unlikely to call for an election in early 2021. Insiders have indicated that Suga will listen to the government's advisory panel and expert assessments of the situation to decide when holding an election will be safe. Junior coalition partner Komeito has voiced opposition to an election in the near future, and the opportunity to take advantage of high public support rates is gone for now.
Sign up for monthly updates on the latest political developments impacting your industry in Japan:
The ruling parties are considering starting next year's regular session of parliament on January 18. Like every year, it is likely to focus on the government's budget for fiscal 2021, which begins April 1. Other than the budget and financial aid to industries suffering from the pandemic, the government will focus on its priorities, like administrative reform and digitization.
An election must take place next year, as lower house lawmakers' term ends in October 2021. In considering the timing, Suga will need to account for the Tokyo Metropolitan Assembly election in the summer, the Tokyo summer Olympics and the end of his term as party president in September. If the LDP is to perform well in the election and strengthen its position in the Diet, it will need to act quickly on digitization and bureaucratic reform to show the public that it can produce results.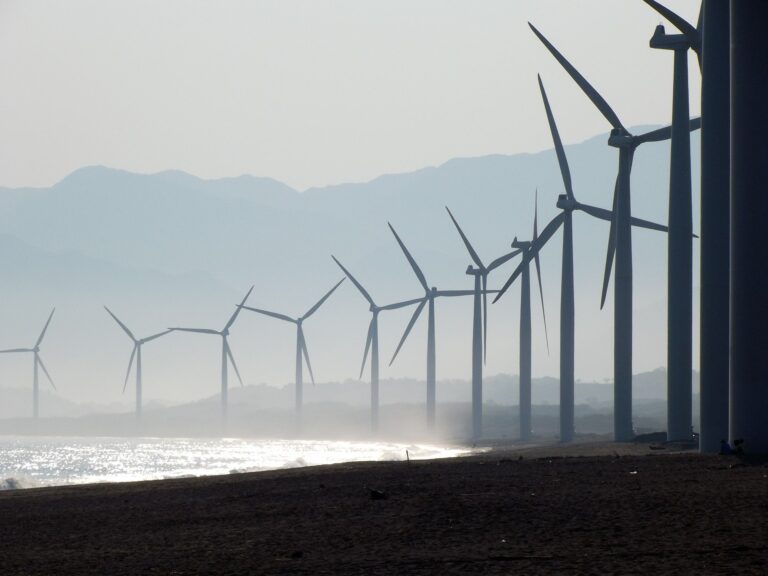 Minister Kono pushes for review of energy-saving subsidy schemes
Administrative Reform Minister Kono Taro has urged the government to stop providing subsidies for introducing energy-saving equipment if they go to large companies. While the program subsidizes part of the cost to introduce energy-saving technology, Kono has questioned its effectiveness. Kono has also called for tougher screening of government expenditures aimed at achieving Japan's goal of carbon neutrality by 2050. The government expects to reflect the changes in administrative and regulatory reform outlined in Kono's Autumn Review in its fiscal 2021 draft budget.
Environment Ministry to revise ban on building of renewable energy facilities in national parks
Japan will revise regulations to encourage the construction of renewable energy production facilities in national parks. The measure is aimed at achieving Japan's goal of being carbon neutral by 2050. Until now, the construction of geothermal, solar or wind energy facilities in most of the country's 34 national parks was restricted. Environment Minister Koizumi Shinjiro has said that good renewable energy projects have not been able to move forward because the government has focused entirely on conservation. He emphasized that the government should balance conservation with energy efficiency.
The government will offer funding to municipalities that target net-zero emissions by 2050, and it has pledged to accelerate the introduction of renewable energy facilities in areas that were working toward carbon-neutrality before the central government set its own goal. The government will also subsidize the costs of using renewable energy to run private-sector data centers. These developments parallel the Environment Ministry's drive to reduce emissions by 26% from 2013 levels by 2030, and becoming carbon-neutral by 2050. Koizumi has also said that Japan will have a new target for the next UN Climate Change Conference in November 2021.
Government to double subsidies for electric vehicles using renewable energy
The government will double the value of subsidies that promote electric vehicles using renewable energy. Current subsidies consist of ¥400,000, but they will be raised to ¥800,000 per vehicle. These subsidies are not only for individuals, but also companies that purchase such vehicles. The government hopes that these vehicles will be charged using power from solar panels at individual homes, or through purchases of renewable energy produced by power companies. The government will include the additional subsidies in the third supplementary budget for fiscal 2020, which is currently being put together. The supplementary budget will also include subsidies for people that buy plug-in hybrid or fuel-cell vehicles running on renewable energy, with a maximum of ¥200,000 for the former and ¥2.25 million for the latter. Additionally, Environment Minister Koizumi Shinjiro revealed that subsidies will be extended to companies that purchase two- and four-wheeled vehicles with replaceable batteries.
Government to allow smartphone functions of My Number card
The Japanese government plans to allow mobile devices to have the functions of the My Number card, where instead of passcodes, facial and fingerprint recognition will be used to verify a users' identities. The change is a part of the government's efforts to create a digital society. The Internal Affairs Ministry has set up an expert panel to evaluate security and necessary steps for putting the card's functions on smartphones. The panel will compile an interim report before the end of the year. The ministry hopes that My Number smartphone functions will lead to a wider use of the card, and it aims to have 100% of Japan residents with their own cards by the end of fiscal 2022.
Langley Insight: While the government is pushing for more residents to register for their own cards, over 5 million people have not been able to receive them due to a sudden rise in applications. Local governments have been unable to keep up with the sudden rise in applications resulting from the greater amount of administrative services being offered online by municipalities. According to the Ministry of Internal Affairs and Communications, there have been about 1.5 million My Number card applications since this spring, up from the 200,000 before the pandemic this year. To meet its 100% target by April 2023, the ministry expects to increase monthly distributions to 3.3 million, but it recognizes that measures must be put in place to help local governments deal with the growing number of applications. The central government will cover increased expenses, however local governments fear that even with larger budgets they will be physically unable to handle the boost in My Number card demand. There are concerns that the central government's hasty push might cause the distribution system to collapse, which might hinder the government's digitization drive.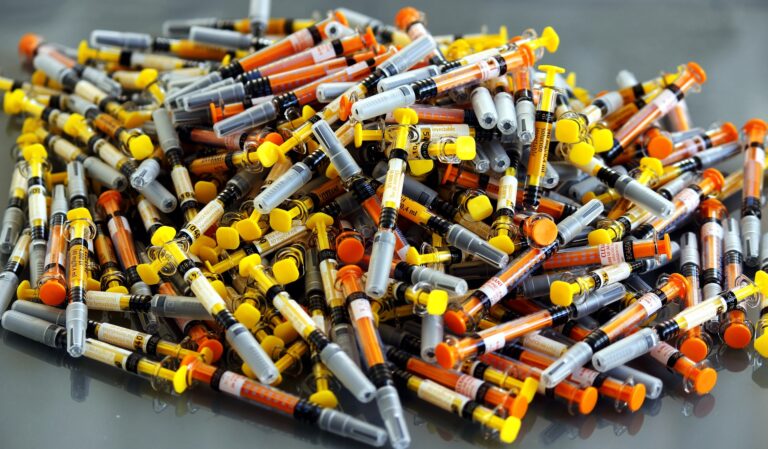 LDP lawmakers ask government for postponement of drug re-pricing revision
Lawmakers from the LDP are set to propose that the Health Ministry skip the first revision of drug prices, currently slated for 2021. While many in the party see the revision in April as inevitable, they argue that a postponement is necessary due to the difficult conditions healthcare providers and pharmaceuticals have faced since the start of the pandemic. A study group composed of LDP lawmakers and private-sector experts argue that the government is not sending a coherent message if it conducts a drug re-pricing review while at the same time extending measures to help the industry through a third supplementary budget. The group's proposal also highlights the fact that the drug price survey was conducted during an abnormal period, in which there have been delays in price negotiations and large discounts requested by healthcare facilities to pharmaceuticals, which will not reflect their true value. If the government goes forward with re-pricing, LDP lawmakers who focus on healthcare are working to ease the process for the industry with, for example, narrow product coverage.
Langley Insight: There was a meeting between LDP lawmakers focused on healthcare and the MHLW, where the latter reported data on the price settlement rate between sellers and healthcare providers, as well as the status of single-price transactions and single-products. The MHLW did not release the results of the 2020 drug price survey or specific price discrepancies. At the end of September, the price settlements rate reached 95% and single-price contracts versus ethical transactions were the same compared to last year's data. Lawmakers urged the ministry to carefully handle the survey results.
Parliament approves amendments to Immunization and Quarantine Acts
The Japanese Diet passed a bill to amend the Immunization Act and Quarantine Act, laying the groundwork for a future delivery of COVID-19 vaccines. The amendments were passed after the Upper House's health committee gave its approval after ten days of deliberations. The legislation was approved by the house's plenary meeting on December 2. The changes also include protections for manufacturers related to their liability for health hazards caused by the use of their products. The government hopes to purchase vaccine doses for all citizens by June 2021. Opposition parties have urged the government not to rush vaccines, and to carefully oversee clinical trials and study any side effects.
MHLW releases plan for early commercialization of medical software programs
The Ministry of Health, Labour and Welfare has laid out a roadmap for the early commercialization of medical software programs, including therapeutic apps and diagnostic imaging software. The MHLW seems to be going forward with the introduction of a fast-track review system for medical software, or SaMD, and it will set up a dedicated department within the Pharmaceuticals and Medical Devices Agency as soon as the fiscal year that starts next April. The desk will handle inquiries and consultations on SaMDs at each stage of the review process. The ministry is still considering the specifics of a SaMD review system, which could be similar to the sakigake fast-track review for normal drugs. Details will be released at the end of this year.
Langley Insight: These developments follow the Prime Minister's call to prioritize the review of advanced medical devices and software at an October meeting of the Council on Economic and Fiscal Policy. The Regulatory Reform Promotion Council's working group also has repeatedly called for a unified set of criteria for the categorization of SaMDs. The early conditional approval system for SaMDs will not require further amendments to the Pharmaceuticals and Medical Devices Law. The government will continue to promote the digitization of the healthcare and pharmaceutical industries, but change will be more difficult in areas requiring parliamentary input.
Japanese government signs RCEP, Asia's largest free trade zone
The Japanese government signed a regional trade deal along with China, South Korea, Australia, New Zealand and 10 members of ASEAN. The pact took eight years of discussions, during which time India left the negotiating table. The Regional Comprehensive Economic Partnership (RCEP) covers about a third of the global economy and will become Asia's largest free trade zone. It will cut tariffs and establish uniform rules in areas such as intellectual property and e-commerce. Japan's Trade Minister Kajiyama Hiroshi is confident that RCEP will considerably boost the country's exports and strengthen the region's supply chains with common rules of origin. The trade deal will cut tariffs on 91% of goods, with countries cutting 91.5% of tariffs levied on Japanese industrial exports, and China eliminating tariffs on 86% of Japan's industrial goods. Regarding imports, Japan will eliminate 61% of tariffs on agricultural products from Australia, New Zealand and ASEAN, 56% for China, and 49% for South Korea. Nevertheless, intense pressure from domestic lobbies ensured that Japan would keep tariffs on rice, wheat, dairy products, sugar, beef and pork. This will be Japan's first trade deal with both China and South Korea.
Langley Insight: The creation of Asia's largest free trade zone is of great importance and a significant step toward a more integrated regional economy. Nonetheless, there is still room for improvement. The RCEP negotiations encountered many setbacks, including multiple postponements and the withdrawal of India. The Japanese government will need to improve the deal at least to the level of the TPP if it wants to gain greater access for its industrial exports. An area of concern is also the lack of rules overseeing digital issues and forced technology transfers, which, due to China's presence, have been left largely unaddressed.
As the outbreak of the COVID-19 pandemic continues to bring unprecedented impact around the world, businesses and governments must adapt to a rapidly-changing global environment. While there is uncertainty for what lies ahead, new opportunities emerge for public-private partnerships and innovative solutions. Every day brings new insights, opportunities, and technology that affect Japanese politics, business, and society.
If you need support for stakeholder engagement across government, industry, and media to impact policy decisions being made in your sector, contact us to learn more about what we can accomplish for you.
Be the First to Receive Future Updates!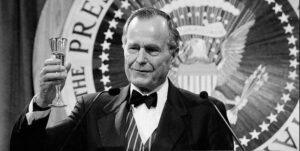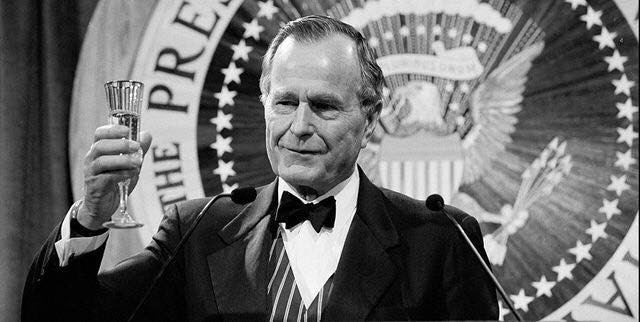 I was fortunate to spend an entire week in close-quarters with America's 41st president during his first visit to Japan after leaving office.
Read More »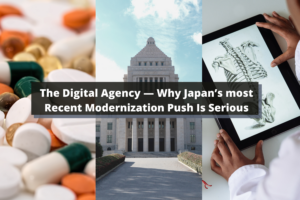 Suga to have a digital agency up and running by the end of 2021. Each ministry previously tackled digitization independently, leading to varying levels of success and end products, and no standardized administrative framework. The new agency will coordinate and unify efforts to modernize government services.
Read More »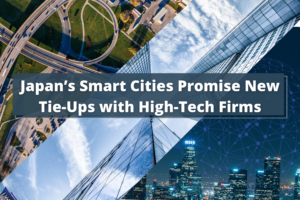 In June the Japanese Diet passed legislation governing the creation and management of smart cities — urban centers that use cutting-edge technology to improve livability and convenience.
Read More »