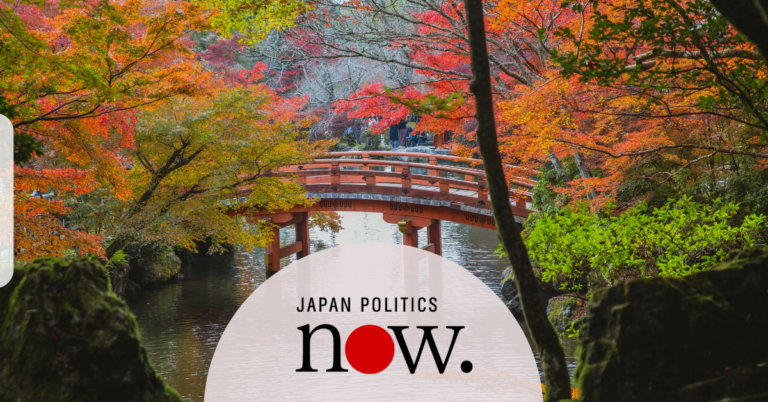 After clinching victory in the ruling Liberal Democratic Party leadership election on Sept. 29, Kishida Fumio, a former foreign minister and LDP policy chief, became Japan's 100th prime minister on Oct. 4. He prevailed over rivals Kono Taro, Takaichi Sanae and Noda Seiko in an unusually tight competition.
Kishida's win over Kono, his main opponent, came largely thanks to support from other LDP lawmakers. Observers thought that junior Diet members, anxious about the upcoming lower house election, may flock to Kono, who is broadly popular with the public. However, the LDP's support rate has recovered as the national number of COVID-19 infections has plummeted, meaning younger politicians felt less pressure to choose a popular face for the party. Moreover, party elders took a dim view of Kono's unorthodox policy positions — most notably his past opposition to nuclear power — and indicated that junior lawmakers and faction members should support Kishida in the event of a runoff between the two candidates.
Frequently described as moderate, passive and indecisive, Kishida mounted an unexpectedly confrontational campaign for the LDP presidency. His biggest gamble came when he directly challenged LDP Secretary General Nikai Toshihiro, saying that party executives other than the president should serve one-year terms and be limited to three consecutive terms. Nikai, who was secretary general for more than five years, was replaced by Amari Akira, a heavyweight in the party and an early Kishida supporter. While Kishida retained or promoted some senior figures like Amari, he also brought a fair number of relatively young lawmakers into the cabinet for the first time.
Sign up for monthly updates on the latest political developments impacting your industry in Japan:
Kishida promises to bring a mix of continuity and change. Economically, he plans to continue the main policies of Abenomics, including sustained monetary easing in an attempt to reach 2% price inflation. But he came out against the neoliberal approach to deregulation that has characterized the LDP since Koizumi Junichiro's premiership. Kishida wants to redistribute a greater share of wealth to lower- and middle-income earners, and he has promised a pandemic relief package worth trillions of yen. He has also touted a "Reiwa income-doubling plan," referencing the income-doubling plan of former Prime Minister Ikeda Hayato, the founder of the Kochi-kai faction Kishida now leads.
In foreign policy, Kishida's faction has historically been considered dovish, but his language during the campaign on China and Taiwan became increasingly hardline, reflecting a broader shift on security policy within the LDP. While constitutional revision has never been his lodestar, as it was for former Prime Minister Abe Shinzo, Japan's defense spending and participation in regional frameworks like the Quad will likely continue to grow under Kishida.
Kishida will immediately be tested by two special elections for upper house seats on Oct. 24, and following that the general election for the lower house that will reportedly be held on Nov. 7. While he lacks Kono's flair for digital communication, the public has generally found Kishida unobjectionable. The election will likely reflect the public's perception of the government response to the COVID-19 pandemic, and the LDP will probably be buoyed by the honeymoon period that accompanies a new prime minister.
The new prime minister will face not only policy challenges — both foreign and domestic — but also the political challenge of managing an LDP that has grown increasingly fractious after 8 long years of stability under Abe. In addition to the traditional factions, a new generation of lawmakers is coming of age and they are eager to advance. The mild-mannered Kishida showed he has the mettle to face down his own party when he challenged Nikai. Whether he is fully prepared for the bruising nature of Japan's premiership, however, remains to be seen.
Opposition CDP Fights for Airtime amid LDP Race
The opposition CDP has stepped up its political activities, with leader Edano Yukio giving regular press conferences and heading to battleground election districts. The CDP has begun rolling out its political platform ahead of the lower house election, most notably offering a 1-year income tax exemption for those making 10 million yen or less and a temporary reduction in the consumption tax. The party has continued to coordinate with the Japan Communist Party in unifying opposition candidates to stand against the LDP.
Langley Insight: The LDP has benefited from a massive amount of free media during its leadership election, just ahead of the lower house election. The opposition has openly worried about "media hijacking" and tried to attract public attention, but major media outlets have focused overwhelmingly on the LDP race. Kishida will also likely enjoy a post-election honeymoon period, and the media will spend considerable energy analyzing his new cabinet. Coverage should balance out in the immediate approach to the lower house election, but by that point the LDP will have dominated public attention for the previous two months. Name recognition of top LDP officials will be considerably higher than their CDP counterparts, offering the ruling party an advantage when popular politicians head out to battleground districts to help LDP candidates campaign.
Japan's Digital Agency Sets Off to Rough Start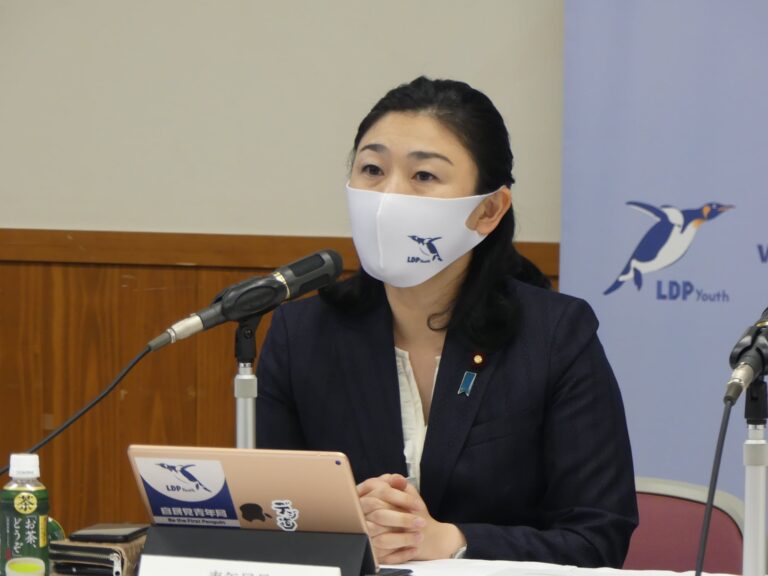 The Digital Agency, a new government body to centralize the government's push to digitize public services, has gotten off to a rough start. The agency, which opened on Sept. 1, has already faced multiple political mini-scandals. Initial media reports said the agency could be led by Ito Joichi, a former associate of convicted sex offender Jeffery Epstein. The idea met with public criticism, and Professor Ishikura Yoko was ultimately chosen to head the organization. However, she quickly had to issue an apology for using stock images without permission. Following that, then Digital Minister Hirai Takuya came under fire for accepting expensive meals and entertainment from telecom giant NTT. Makishima Karen, a 44-year-old lawmaker from Kanagawa, is set to become the new digital minister in Kishida's cabinet. However, the agency has lost its most important political backer with Suga's departure.
Langley Insight: The Digital Agency was Suga's pet project, and it promised to be one of his most lasting reforms. That could still be the case, but the agency's future is much less certain with his departure. Kishida shuffled out Hirai as he sought to put a fresh face on his administration, installing the relatively junior Makishima. The change could leave the impression that the agency has lost the imprimatur of the Prime Minister's Office. Media reports have also cited friction between employees drawn from the private sector and bureaucrats transferred from other ministries, and noted that the agency is effectively in limbo until the results of the lower house election are clear. Digitization remains a crucial task for Japan, and the agency could still prove successful. However, it will need clear political backing and leadership if it is to take on entrenched interests that are resistant to change.
Quad Leaders Hold First In-Person Meeting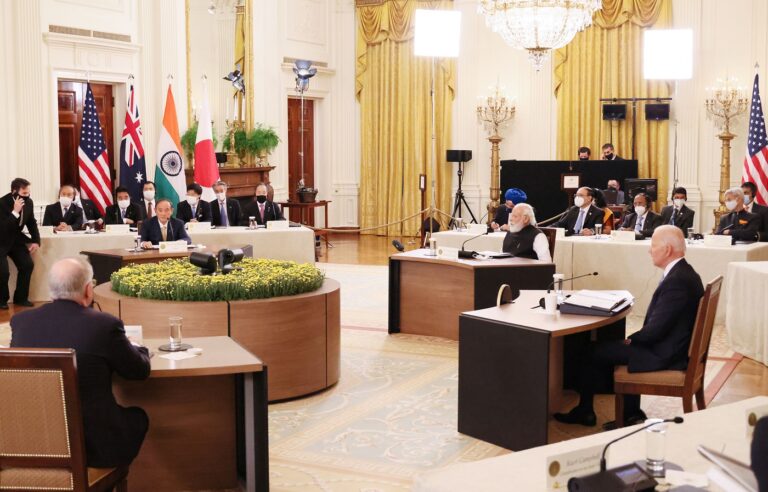 The leaders of Australia, India, Japan and the U.S., collectively known as the Quad, held their first face-to-face meeting in Washington on Sept. 24. The framework now has four working groups focused on "vaccines," "climate," "critical and emerging technology" and "space." The four nations also agreed to hold annual leaders' summits, indicating the grouping has become more formalized.
Langley Insight: The Quad is not explicitly a security framework, and the results of the first in-person leaders' summit show that it will focus on providing regional goods in the Indo-Pacific. It is no secret, however, that the group provides a forum for coordinated action in dealing with China's increasingly assertive maritime presence in the region. The Quad's new focus on space is also in line with Japan's own defense strategy, which positions space, along the electromagnetic spectrum and cyber, as a new domain critical to the country's security. The Quad's work on technology also aligns with Tokyo's desire to ensure its semiconductor supply chains are secure in democratic countries. Japan's regional security commitments will grow as coordination and activity in the Quad picks up, and Tokyo will need to increase its defense spending.
South Korean Presidential Candidate Aims to Mend Relations with Japan
Yoon Seok-youl, a former top prosecutor and the People Power Party candidate for the South Korean presidency, said he wants to improve relations with Japan based on a 1998 joint declaration. He also said that Seoul would keep a "dignified position" on territorial issues and historical disputes. Yoon added that the General Security of Military Information Agreement, an intelligence-sharing agreement that the current Moon administration had threatened to end, was "very important."
Langley Insight: Whatever Yoon's intentions, improving relations between South Korea and Japan will be no easy matter. From Tokyo's perspective, Seoul has effectively undermined the 1965 treaty that formed the basis for the postwar bilateral relationship through court rulings that require Japanese companies to pay compensation for wartime labor. For officials in Seoul, Tokyo levied undue pressure by removing South Korea from an export "white list" that enabled smoother trade in semiconductor materials. Underlying these issues are well-known historical disputes. Kishida, who helped broker a 2015 bilateral deal on "comfort women" that subsequently fell apart, is not known to be a cultural warrior, so he may well be open to warming ties with Seoul. However, there is no constituency in the LDP pushing for better relations, so he is unlikely to take any initiative to ease tensions.
Langley Esquire provides a full range of government & public affairs consulting services, including policy and media monitoring, stakeholder mapping, and government relations. We craft unique solutions tailored to meet our clients' needs across industry sectors.
If you need support in political analysis or engagement with key government stakeholders, contact us to learn more about what we can accomplish for you.
Be the First to Receive Future Updates!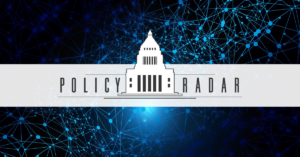 This month's edition of Policy Radar covers developments in Finance, Technology, Defense and Healthcare. Month focus is on the new Digital Agency.
Read More »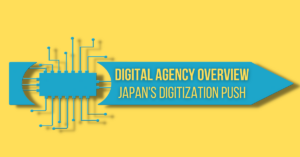 The Digital Agency has been officially launched with the aim of updating the country's outdated digital infrastructure. Will this time be different?
Read More »