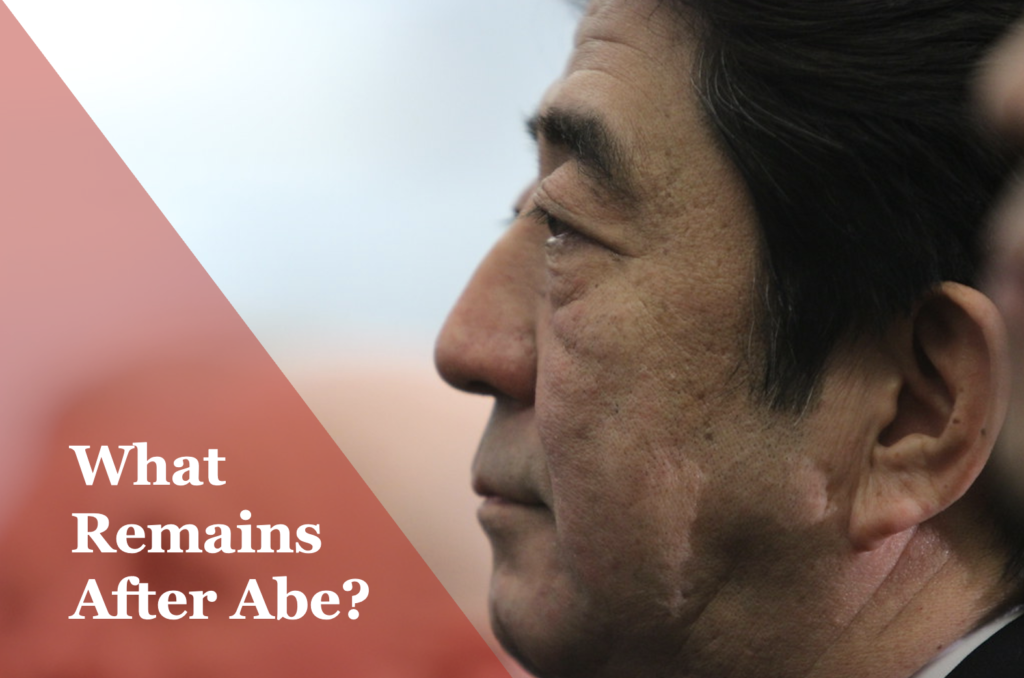 The assassination of former Prime Minister Abe Shinzo shocked people around the world. His death weighs heavily on Japan and leaves a political vacuum that could plunge the ruling Liberal Democratic Party (LDP) into turmoil.
Abe is unquestionably the most consequential Japanese politician of his generation. Under the slogan of "Take Back Japan," he sought to transform the country into a self-confident and respected international actor.
Seeing the region threatened by increasingly assertive behavior from nuclear-armed China and North Korea, Abe pursued better relations with Asian partners, deeper Japan-U.S. ties and regional stability through his vision for a "Free and Open Indo-Pacific" (FOIP), which is premised on a free and open regional maritime order based on the rule of law. He led the way for Japan, India, Australia and the U.S. to come together under "The Quad" security dialogue, helping to address growing fears that China could use force against Taiwan or in the South and East China Seas.
During Abe's tenure, Japan became one of the leading supporters of international institution building and multilateralism. Abe spearheaded the implementation of the Trans-Pacific Partnership (TPP), even after the U.S. pulled out of the trade agreement under then President Donald Trump. Moreover, 2019 saw the inauguration of the EU-Japan Economic Partnership, one of history's furthest reaching economic treaties, increasing cooperation among democracies on opposite sides of the globe.
At home, Abe tried to revitalize a stagnant Japanese economy that was mired in deflation through economic policies known as "Abenomics." This economic program combined the "three arrows" of monetary easing, fiscal stimulus and structural reform. His success in the latter remains a subject of debate, but Abe's policies reshaped the structure of Japanese companies and significantly increased the number of women in the workforce.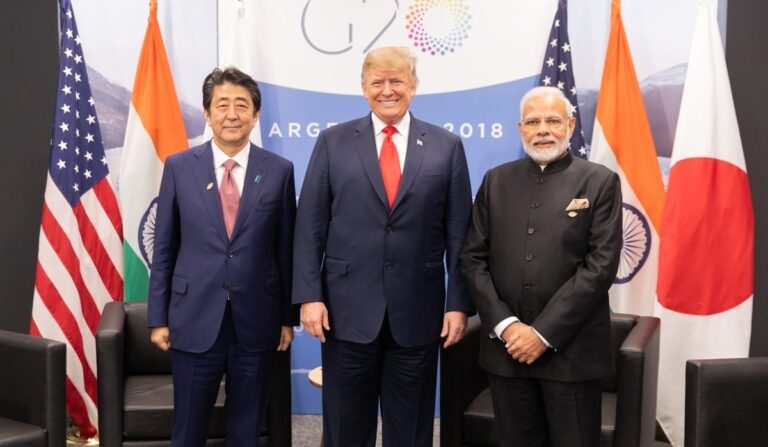 Abe also wanted to turn Japan into a "normal country" – a term that he frequently used when referring to Japan's need to revise its postwar military restrictions. Under Abe, Japan passed a set of novel security legislation and reinterpreted Article 9 of its constitution to partially lift its self-imposed restrictions on the country's right to collective self-defense.
However, Abe's push to normalize – or remilitarize – the country encountered fierce opposition at home and abroad. Notably, China repeatedly raised concerns about Japanese rearmament. Abe's domestic opponents saw his agenda as an attack on the country's pacifist postwar identity. In this vein, Abe was often labeled as conservative and revisionist, in no small part because of his stance on Japan's imperial past or his controversial visits to the Yasukuni Shrine, which houses the souls of 14 "A-Class" war criminals.
With his death, the country lost a political heavyweight who left a controversial, but undoubtedly significant, legacy.
Abe's death has drastically altered the fundamental dynamics of the LDP. As head of the LDP's largest and most powerful faction, Abe acted as a kingmaker, weighing in on national policy even after stepping down as PM in 2020. His sudden death means he had no designated successor, leaving a political vacuum in the party. With the faction that has loomed over Prime Minister Kishida Fumio in disarray, the dynamics within the LDP are sure to be chaotic in the near term.
Internationally, it is an open question to what degree Kishida will embrace Abe's vision of a FOIP strategy and strong U.S.-Japan relations to counter China. However, since the Russian invasion of Ukraine, Kishida has employed strong rhetoric vis-à-vis China, which appears to be consistent with the geopolitical consensus that Abe achieved during his time in office.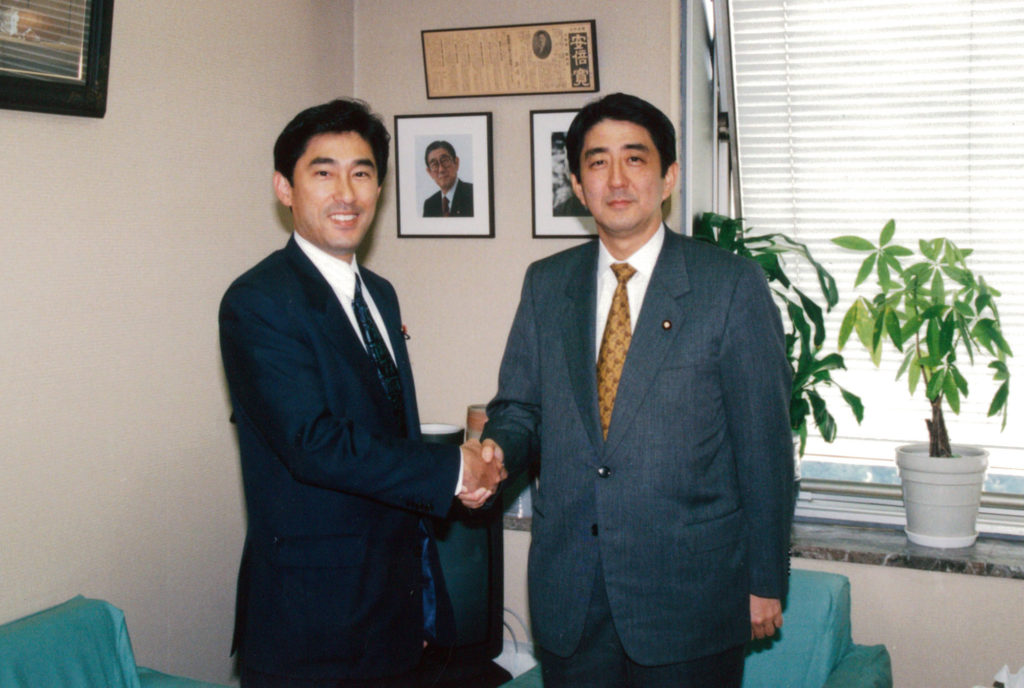 On the economic front, Kishida has voiced support for some elements of Abenomics. However, his initiative for a "new capitalism" ostensibly rejects some neoliberal ideas in favor of redistributive policies. Kishida is due to appoint a new Bank of Japan (BOJ) governor to replace incumbent Kuroda Haruhiko, who was crucial to the implementation of Abenomics. With the yen in freefall and numerous LDP lawmakers still supportive of reflationary monetary policy, it is unclear whether Kishida will choose a candidate who would move to end Japan's unconventional monetary easing.
Abe did not see his dream of revising the Japanese constitution to make Japan a "normal country" become reality. But the LDP-Komeito ruling coalition acquired an absolute majority in Japan's upper house following the July 10 election. Consequently, the pro-amendment parties of the LDP, Komeito, the conservative opposition Nippon Ishin (Japan Innovation Party), and the Democratic Party for the People are now together well above the two-thirds majority that is required to begin the process of constitutional revision.
After the July 10 election, Kishida has discussed accelerating constitutional revision, but some in the LDP suspect that he may skirt the issue because of Abe's sudden death. Revising the constitution is a contentious topic in Japan, and Kishida can no longer use Abe as a shield against criticism from opponents if he pushes forward.
In sum, Kishida might have trouble finding consensus not only within his party, but also within the coalition government on how much of Abe's legacy he will need to pursue. With majorities in both chambers of parliament and conservatives in the LDP still in searching for Abe's successor, Kishida will probably not get a better chance to put his own stamp on Japan's future direction. It remains to be seen whether he will embrace Abe's vision of a beautiful Japan or pick and choose parts of Abe's legacy as best suits his political circumstances.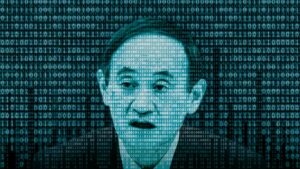 Langley Esquire CEO Timothy Langley was quoted in Nikkei Asia on Japan's incipient digital agency and the challenges it will face — both from the private sector and other government bodies.
Learn more