Abe's Legacy: Japan Transformed After Eight Years in Office
Economic and security reforms dominated Abe's attention during his record tenure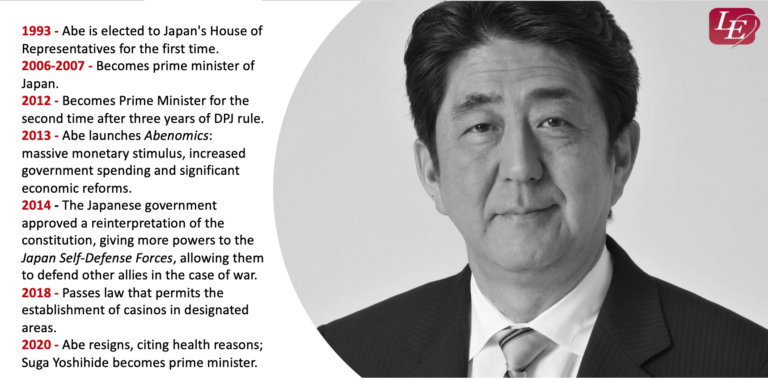 On September 16, Abe Shinzo ended his record-breaking run as Japan's premier, handing the reins of state to his Chief Cabinet Secretary Suga Yoshihide. He leaves Japan changed in ways both large and small, and his impact will be felt for decades.
Abe was not a leader lacking in political ambition. During his eight years in power, Abe set Japan on an ambitious economic experiment, the eponymous Abenomics, revised the nation's fundamental defense policies and led the country through pragmatic governance as populist leaders arose elsewhere around the world.
The stability that he brought as a pragmatist was one of the most important successes of his extended tenure. Predictability in leadership supported economic growth and brought continuity in both foreign and domestic policy. Abe ended the "revolving door" of prime ministers, which had seen Japan cycle through six premierships in six years. That rapid succession of premiers undercut Japan's international influence.
Abe's stability also enabled him to launch Abenomics, his ambitious economic policy program. The policies had mixed results — despite the creation of a tripartite wage-setting council that included the government, businesses and unions, wage growth remained slow during Abe's tenure. That meant the long-sought "virtuous cycle" of reflation remained elusive. Structural reforms meant to increase productivity were watered down or left unimplemented.
But the program should not be entirely discounted. A weaker yen resulting from monetary stimulus helped exporters, boosted the stock market and buoyed business and consumer sentiment. The Bank of Japan's unorthodox monetary policy is now the standard playbook for central banks in other developing countries struggling with deflation. Japan was never able to reach its 2% inflation target, but it was able to achieve some economic growth despite structural obstacles like a declining and aging population.
Abe's influence will also be long felt in the field of security, where he made several durable — and controversial — policy changes. Chief among them were the 2015 security legislation and a reinterpretation of the constitution to permit collective self-defense. Both of these were in part aimed at enhancing the operability of the Japan-U.S. alliance in the face of growing Chinese influence and North Korean provocations.
But Abe's vision for regional security extended beyond the bilateral alliance. His first administration developed the concept of the Quad, an informal security dialogue among Australia, India, Japan and the U.S. Initially neglected, this framework has increasingly shown its value as China flexes its maritime muscles.
Despite these victories, Abe's success could never match his ambition, and he is stepping down leaving several objectives unfulfilled. He championed quixotic causes that were never likely to be resolved, like constitutional revision, returning Japanese abductees from North Korea and ending Japan's territory dispute with Russia. After spending political will and capital on these issues for eight years, Abe has little to show for it.
And Abe was never particularly popular with the Japanese public. Allegations related to cronyism and corruption scandals repeatedly troubled his administration, and some of his responses to the coronavirus pandemic, such as providing two masks to each household, were flops with voters.
Nonetheless, Japan looks very different after Abe. Before COVID-19, more foreign nationals were visiting and living in Japan than ever before. The country is seen as a champion of free trade after Abe salvaged the Trans-Pacific Partnership following the U.S. withdrawal, and concluded a trade agreement with the European Union. Security cooperation with the U.S. is extending into the fields of space and cyber security.
Most countries welcome a Japan that is more active in international affairs. Abe's political skill and longevity enabled him to put Japan firmly on that path. It will be up to his successors to keep it there.
Companies must have a full understanding of Japan's unique regulatory dynamics and policy-making process to conduct effective advocacy. With over 30 years of experience in the field, Langley Esquire can serve as your partner in public policy in Japan, and make sure that your concerns reach the right stakeholders in government.
If you face challenges in implementing effective government affairs, contact us to learn more about how we can support you.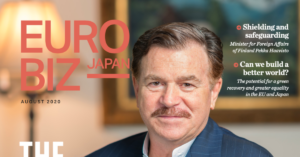 Timothy Langley, CEO of Langley Esquire, was interviewed for the August 2020 issue of Eurobiz Japan, the business magazine of the European Business Council (EBC) and EU Chamber of Commerce in Japan.
Read More »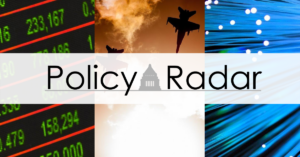 This month's edition of Policy Radar focuses on policy developments in the Technology, Defense, Finance and Energy.
Read More »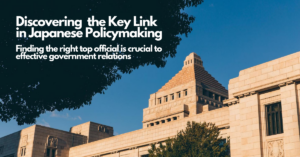 Understanding and accessing the civil service is crucial to successful government relations in Japan. Career bureaucrats at the government agencies and ministries are among the most influential policymakers in the country.
Read More »