CEO Featured on Cover of August 2020 Issue of Eurobiz Japan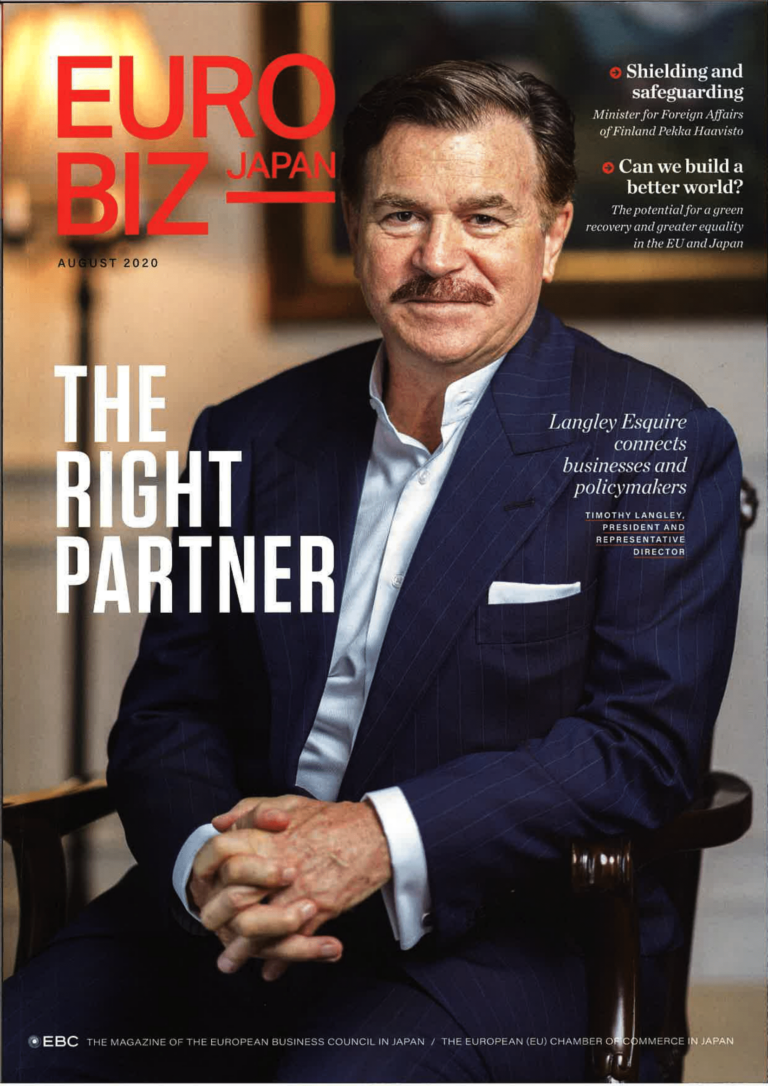 Timothy Langley, President and CEO of Langley Esquire, was interviewed for the August 2020 issue of Eurobiz Japan, the business magazine of the European Business Council (EBC) and EU Chamber of Commerce in Japan.
Timothy discussed how the spread of COVID-19 is driving digitization and creating a tailwind for technology companies to play a role in policymaking. He went into detail on Japan's willingness to adopt new technologies and the opportunities for foreign companies to work with the Japanese government to jointly address the pandemic.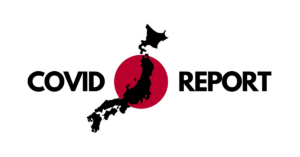 As the outbreak of the COVID-19 pandemic continues to bring unprecedented impact around the world, public and private sectors rush to adapt to a rapidly-changing global environment.
Read More »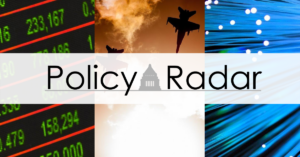 This month's edition of Policy Radar focuses on policy developments in the Technology, Defense, Finance and Energy.
Read More »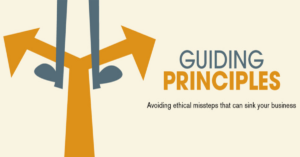 Langley Esquire President & CEO Timothy Langley was quoted in the January 2020 issue of the ACCJ Journal for a piece on business ethics. Timothy emphasizes the need for creating frameworks that serve society as a whole, by achieving healthy cooperation between government, business, and the rest of society.
Read More »