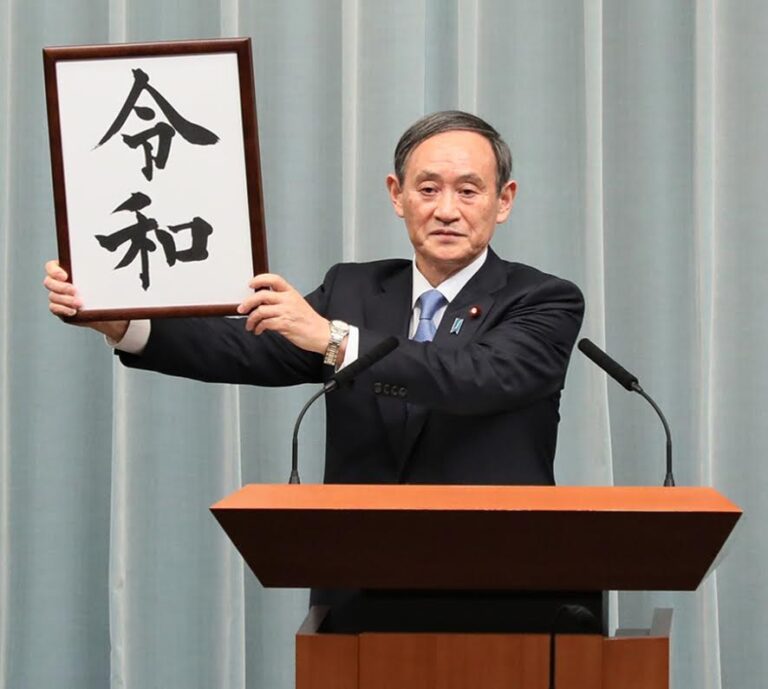 Balancing Act: Japan's relations with China and the U.S. under Suga
Chief Cabinet Secretary Suga Yoshihide is the clear frontrunner in the race to succeed Prime Minister Abe Shinzo, and he has portrayed himself as the continuity candidate. A Suga premiership would likely mean a continuation of Abe-era policies, including in the field of foreign affairs.
But a change in leadership will nonetheless bring changes in Japanese diplomacy. Over the course of his record-breaking tenure, Abe cultivated strong personal relationships with other leaders, and developed a reputation for stability. Abe's friendship with U.S. President Donald Trump helped keep Japan-U.S. relations on an even keel while other world leaders struggled to deal with the unorthodox president. While Suga's record time as Chief Cabinet Secretary gives him vast experience in domestic politics and policymaking, he has never held a position with high international profile.
If Trump wins a second term as president, Suga's lack of personal connections may give a Trump administration enough political space to push for a phase two trade deal that requires greater concessions from Japan, or demand more defense spending and a larger "sympathy budget" that covers the costs of U.S. forces stationed in Japan.
A victory by Joe Biden remains a strong possibility, however. The LDP has always worked better with Republican administrations, so a Biden victory may bring greater change in Japan-U.S. relations than any change in LDP leadership. Biden has indicated he wants to foster more cooperation between Japan and South Korea, the U.S.' two main allies in East Asia. That may mean greater pressure from the U.S. on both countries for conciliatory steps. Additionally, Biden has said that he would not consider meeting with North Korean leader Kim Jong-Un, whereas Suga said that he would meet with Kim without preconditions to try and resolve the issue of abducted Japanese citizens.
Suga is not totally without connections in Washington. In May 2019 he made an official trip to the U.S., an unusual step for a Chief Cabinet Secretary. During that trip he met with Vice President Mike Pence and Secretary of State Mike Pompeo to discuss the North Korea abduction issue. The Trump administration thus has some familiarity with Suga, and has little reason to believe that he would have a substantially different attitude toward the U.S. than Abe.
However, U.S. officials should be mindful of Japan's shifting approach to defense procurement. The cancellation of the Aegis Ashore project and recent discussions about reevaluating the Global Hawk contract reflect a push toward cost-cutting and domestic production. It will be especially interesting to see where Defense Minister Kono Taro, who has championed these efforts, lands in a Suga cabinet.
Less is known about Suga's attitude toward China, but here too a large amount of continuity is most likely. Suga lacks Abe's familial and political ties to wartime figures, like Kishi Nobusuke, and is thus less explicit in his support of policies and traditions that rankle Beijing, like visits to Yasukuni Shrine. However, Suga, like Abe, is a member of the conservative Nippon Kaigi, and while he himself does not visit Yasukuni, he has not spoken out against other cabinet members doing so.
China may attempt to use the leadership change to mend more fences with Tokyo, especially as Chinese leaders face growing pressure from the U.S. Suga's decisions about securing supply chains by incentivizing companies to leave China, and cybersecurity issues – such as the fate of TikTok – will set the tone for Sino-Japanese relations during his premiership. China's maritime activities, such as sending patrols into the waters around the disputed Senkaku Islands and its expansion into the South China Sea, will also be important factors in Japan-China relations.
Suga must perform a delicate balancing act if he assumes leadership – Japan's security is intimately tied to its relationship with the U.S., but its economy benefits greatly from interaction with China. Both Beijing and Washington may use the leadership change as a chance to push for policy changes in Japan. Suga has so far focused on economic and digitization policies in the LDP leadership race, but foreign affairs may demand time and political attention than he expects.
Companies must have a full understanding of Japan's unique regulatory dynamics and policy-making process to conduct effective advocacy. With over 30 years of experience in the field, Langley Esquire can serve as your partner in public policy in Japan, and make sure that your concerns reach the right stakeholders in government.
If you face challenges in implementing effective government affairs, contact us to learn more about how we can support you.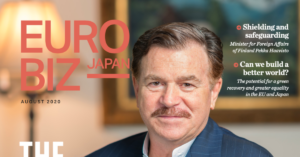 Timothy Langley, CEO of Langley Esquire, was interviewed for the August 2020 issue of Eurobiz Japan, the business magazine of the European Business Council (EBC) and EU Chamber of Commerce in Japan.
Read More »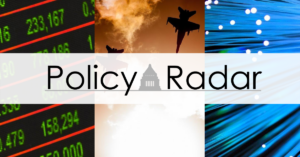 This month's edition of Policy Radar focuses on policy developments in the Technology, Defense, Finance and Energy.
Read More »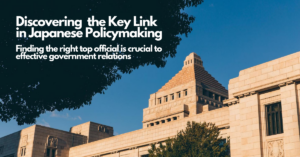 Understanding and accessing the civil service is crucial to successful government relations in Japan. Career bureaucrats at the government agencies and ministries are among the most influential policymakers in the country.
Read More »