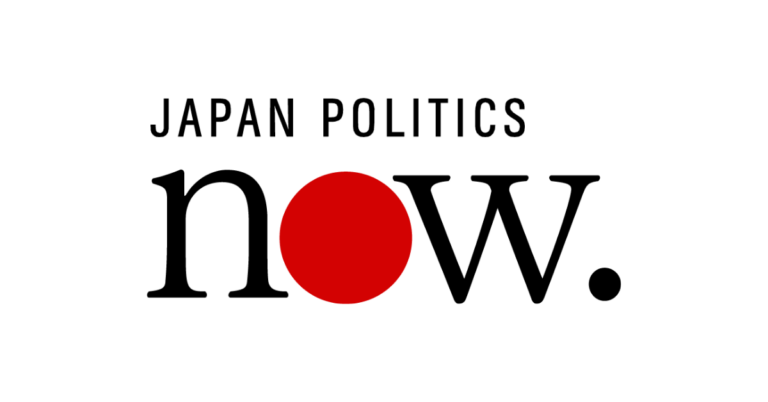 As Japan's premier public affairs firm, Langley Esquire continuously monitors both policy and political developments to best serve our clients. We wanted to share a succinct summary of these developments and their significance with the public to help spread understanding of Japanese politics. In Japan Politics Now, our new monthly newsletter, we aim to bring you Japan's latest political developments, both foreign and domestic, and explain in brief why they matter.
Sign up for monthly updates on the latest political developments impacting your industry in Japan: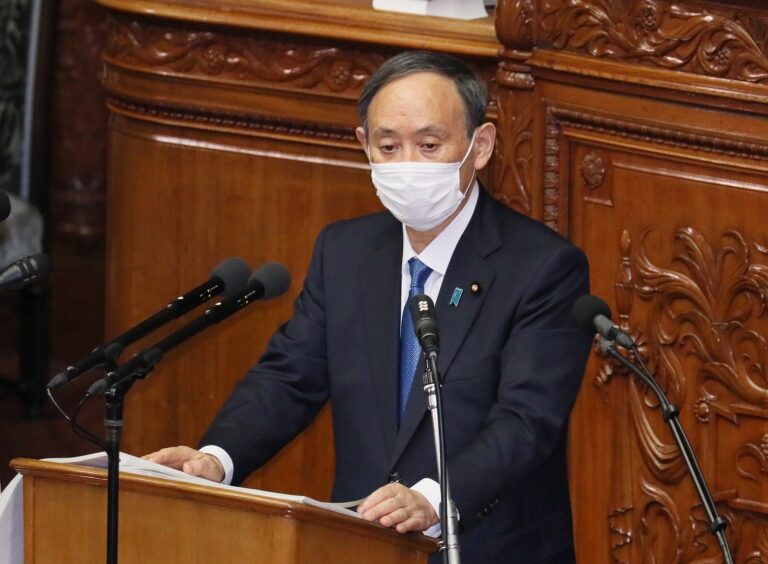 Suga Under Fire Over Son's Dinners with Government Officials
Prime Minister Suga Yoshihide is facing growing criticism over what could turn into the first major scandal of his administration. Suga's eldest son, who works at a television company, spent thousands of dollars on dinners with government officials from the Communications Ministry. Meals like this between companies and their regulators are prohibited. Multiple ministry officials are facing punishment for joining the dinners.
Suga apologized in the Diet for his son's involvement, but the opposition has continued to press the issue. As they did with scandals during the Abe administration, the opposition will do everything they can to keep the issue in the media spotlight. To that end they have called for Suga's son to testify in parliament.
Scandals such as this, which involve the appearance of influence-peddling by people closely related to highly placed officials, can severely damage the premier's standing. Abe Shinzo's political agenda was significantly frustrated by the Moritomo Gakuen scandal, which involved allegations of financial improprieties on the part of his wife. Suga risks facing similar circumstances, in which he will be forced to use all of his political capital to fend off allegations of wrongdoing.
To complicate matters, the longevity of the Suga administration is already in question. The Cabinet's support rate has plummeted over dissatisfaction with the government's response to the coronavirus pandemic, and some observers question whether Suga will be able to prevail in the next leadership election in the Liberal Democratic Party in autumn. If Suga's approval rate falls further because of these dinners, it may be enough to ensure that his administration ends after one year.
Turmoil in the Tokyo Olympic Organizing Committee
Former Prime Minister Mori Yoshiro in February stepped down as chair of the organizing committee for the Tokyo Summer Olympics after discriminatory comments he made about women came to light. Officials in the Suga administration avoided pushing on Mori, but his position became untenable after Tokyo Governor Koike Yuriko said she would not meet with him because of the remarks. Ultimately Hashimoto Seiko, an LDP lawmaker and the Suga Cabinet's Olympics minister, was chosen as the next committee chair. Hashimoto left the LDP to keep the games politically neutral.
Langley Insight: The success or failure of the Olympics will have major political ramifications for the Suga administration. Opinion polls indicate the drop in the Cabinet's support rate has bottomed out, and a Summer Games free of incidents — even one with restrictions on fans and spectators in place — could lift the administration's popularity if COVID-19 infection numbers continue to fall. In contrast, if COVID-19 clusters emerge at the games, the government will face criticism for taking inadequate precautions. The Games could also make or break the career of Hashimoto, who is now responsible for ensuring they run safely and smoothly.
Former PM Noda Says JCP Cannot Join New Government
Former Prime Minister Noda Yoshihiko (CDP), a member of the conservative wing of the opposition Constitutional Democratic Party, indicated on February 16 that it would be difficult to include the Japan Communist Party in a new government. The JCP has said that it wants to form a unified opposition against the LDP.
Langley Insight: Coordination among the opposition parties is critical to unseating vulnerable LDP candidates. If the JCP fields its own contenders in competitive electoral districts, the anti-LDP vote can end up split among several opposition candidates, ending any chance of an opposition victory as only the candidate with a plurality of votes wins in single-member constituencies. Opposition to the JCP from conservatives within the opposition will likely make JCP supporters less inclined to work with other opposition parties and make coordination more difficult.
LDP Lawmaker Leaves Party After Violating Emergency Declaration
Shirasuka Takaki, a three-term lower house member from Chiba Prefecture, left the LDP and announced he would not run again in the next lower house election. Shukan Bunshun reported that Shirasuka visited a restaurant in Tokyo after 8 p.m., despite the declared state of emergency. The government has asked Tokyo residents to avoid unnecessary travel after 8 p.m. while the declaration is in effect.
Langley Insight: Shirasuka is not the first lawmaker to be criticized for violating the government's guidelines. Suga and LDP Secretary-General Nikai Toshihiro were both criticized after attending a dinner with other lawmakers, and in January lawmakers Matsumoto Jun and Toyama Kiyohiko both faced intense pushback after going to a hostess bar. Matsumoto quit the LDP, and Toyama resigned as a lawmaker. High-level officials who act as if they were above their own guidelines do not sit well with the public, and further such incidents risk making the LDP appear aloof and out-of-touch.
Kawai Anri Resigns as Lawmaker After Bribery Conviction
Kawai Anri, previously an LDP upper house lawmaker, resigned from the Diet on February 3 after she was found guilty of bribing local politicians for votes. A by-election to choose the successor for her Hiroshima constituency will be held on April 25.
Langley Insight: Kawai's husband, Kawai Katsuyuki, is a member of the lower house and a former justice minister who has also been indicted for election law violations. The couple are close to both Suga and Abe. Although Kawai Anri's case has faded from recent media discussions, a development in Kawai Katsuyuki's case could thrust the couple back to the forefront of public discussion and damage Suga's support. Moreover, the April 25 special election to replace Kawai Anri's seat will prove a crucial test of Suga's ability to get LDP candidates elected.
Chinese Coast Guard Ships Enter Senkaku Waters After New Weapons Law
China Coast Guard vessels have repeatedly entered territorial waters claimed by Japan around the disputed Senkaku Islands. Though the intrusions are not new, Japanese authorities are on high alert since China passed a new law that permits its coast guard, a quasi-military organization, broader remit to use its weapons.
LDP Lawmakers Call for Japan's own 'Taiwan Relations Act'
A group of LDP lawmakers is pushing for stronger relations with Taiwan, including possible legislation to govern the relationship. Lawmakers also floated the idea of a 2-plus-2 meeting between the Japanese and Taiwanese foreign and defense ministers. The LDP has also set up a new project team to focus on relations with Taiwan. The team is composed of lawmakers from different factions within the party, including those that are normally more friendly toward Beijing.
Japan and U.S. Agree to 1-Year Cost Sharing Deal for Hosting U.S. Troops
Tokyo and Washington agreed to keep Japan's host-nation support at about the same level for the fiscal year that ends March 2022, meaning Japan will pay about 201.7 billion yen ($1.9 billion). Former President Donald Trump had said that he wanted Japan to pay significantly more to keep U.S. forces stationed there.
Langley Insight: The one-year agreement will buy both sides time to negotiate a longer-term deal, but there is little doubt that the U.S. will ask Japan to play an increasingly active role in regional security. Japanese policymakers have generally moved in this direction, indicating a desire to work with the Five Eyes intelligence-sharing alliance and to be more active in space security. However, they will have to win over a general public that is reluctant to spend more significant amounts on taxpayers funds on defense.
Cabinet: 40% support (+2pp), 37% do not support (-7pp)
Parties: LDP 35.6%, CDP 4.5%, Komeito 3.2%, Isshin 2.1%, JCP 3.1%, DPP 0.8%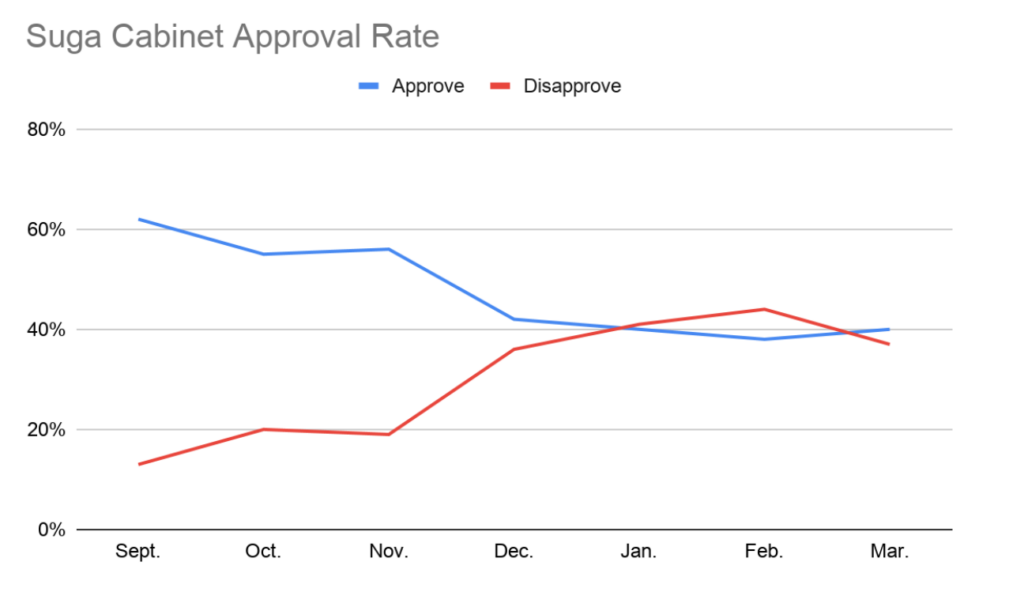 Langley Esquire provides a full range of government & public affairs consulting services, including policy & media monitoring, stakeholder mapping, strategic communications, procurement and government relations. We craft unique solutions tailored to meet our clients' needs across industry sectors including technology, energy, healthcare, finance, transportation & infrastructure, defense, and beyond.
If you are struggling to make sense of politics and policymaking, and need to engage your key stakeholders across government, media, and academia, contact us to learn more about what we can accomplish for you.
Be the First to Receive Future Updates!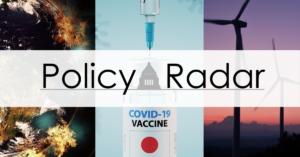 This month's edition of Policy Radar focuses on policy developments in Healthcare, Digital and Energy.
Read More »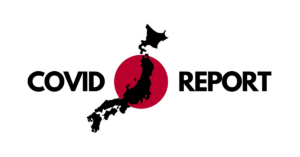 Langley Esquire is pleased to release the COVID Report 2020. Over the course of the last year, we have been tracking the Japanese government's economic and public health response to the new coronavirus pandemic.
Read More »